The Second Show at extra\ordinary/space
By Samantha Comerford
December 11, 2016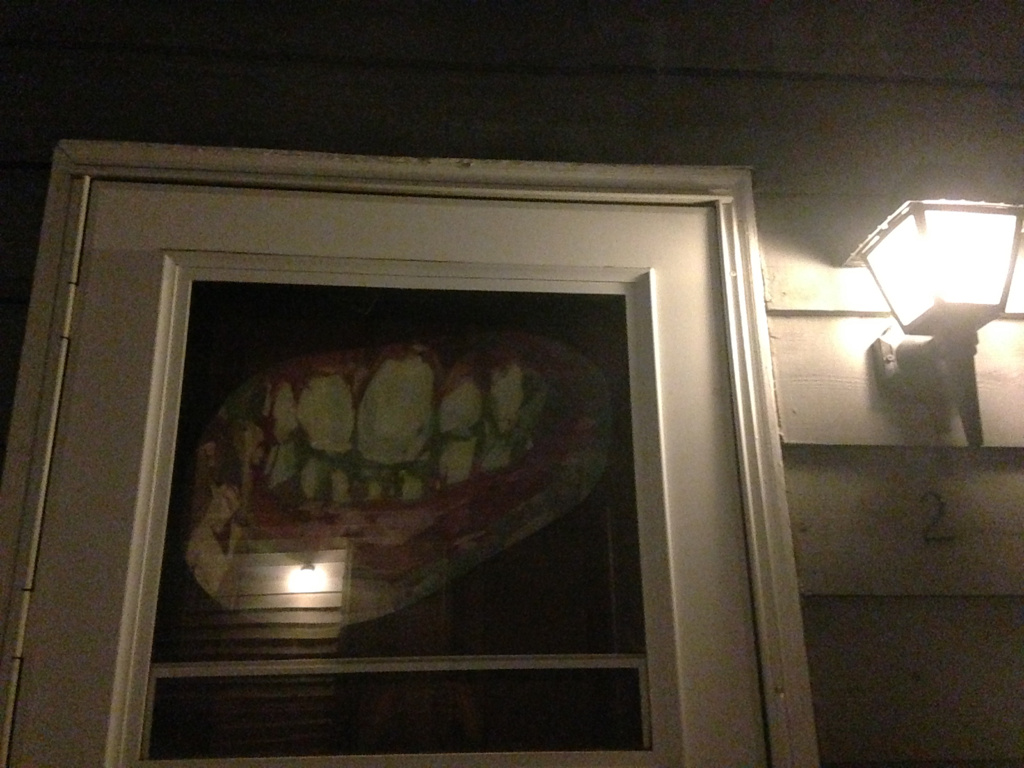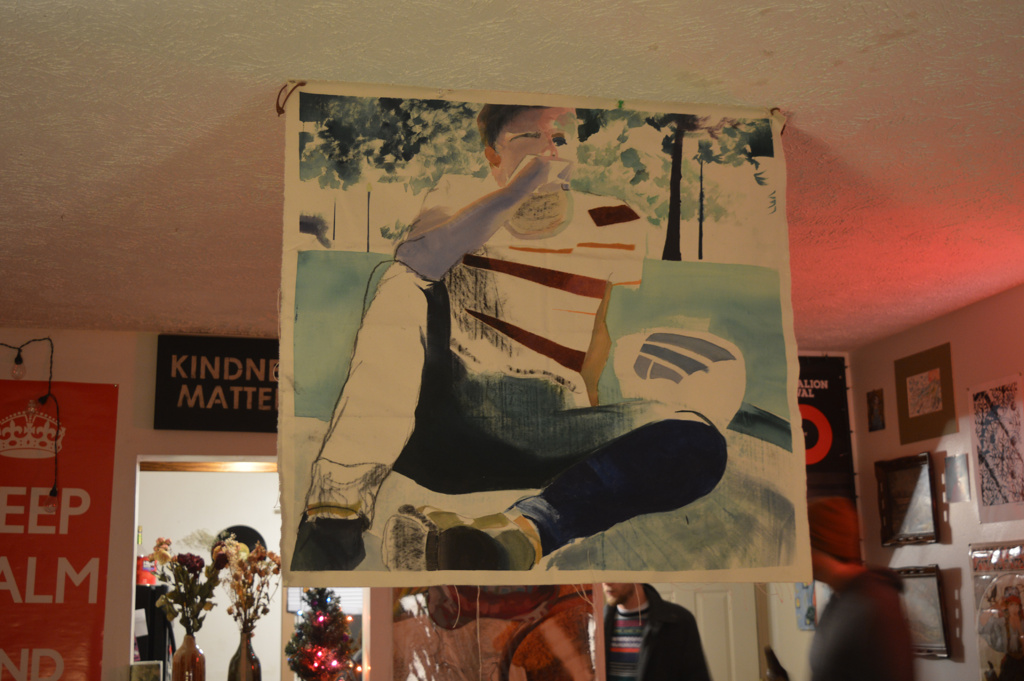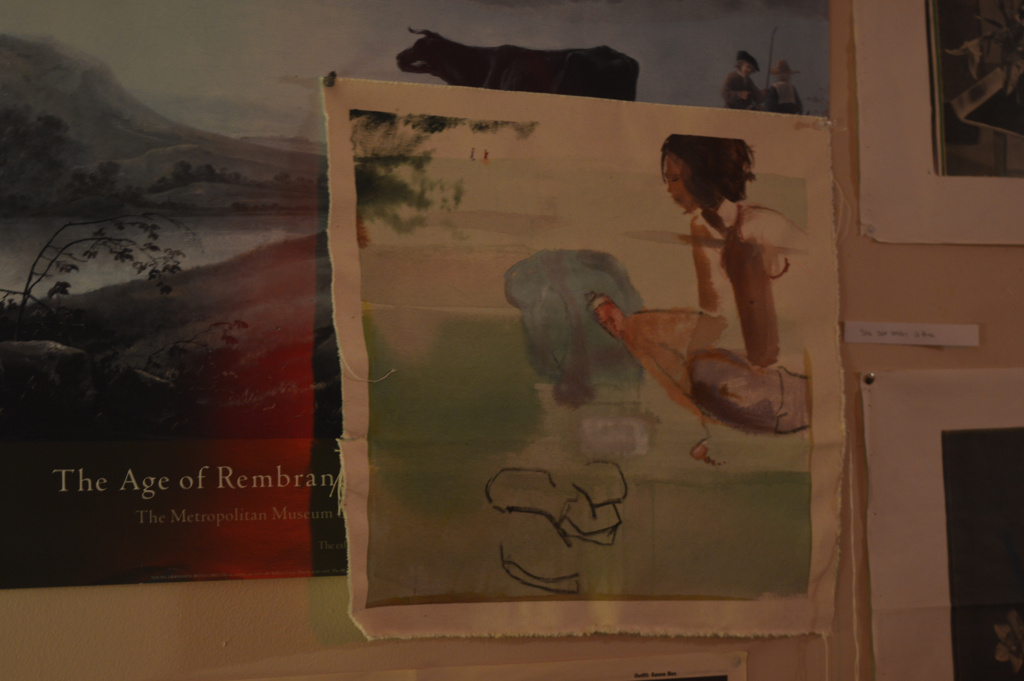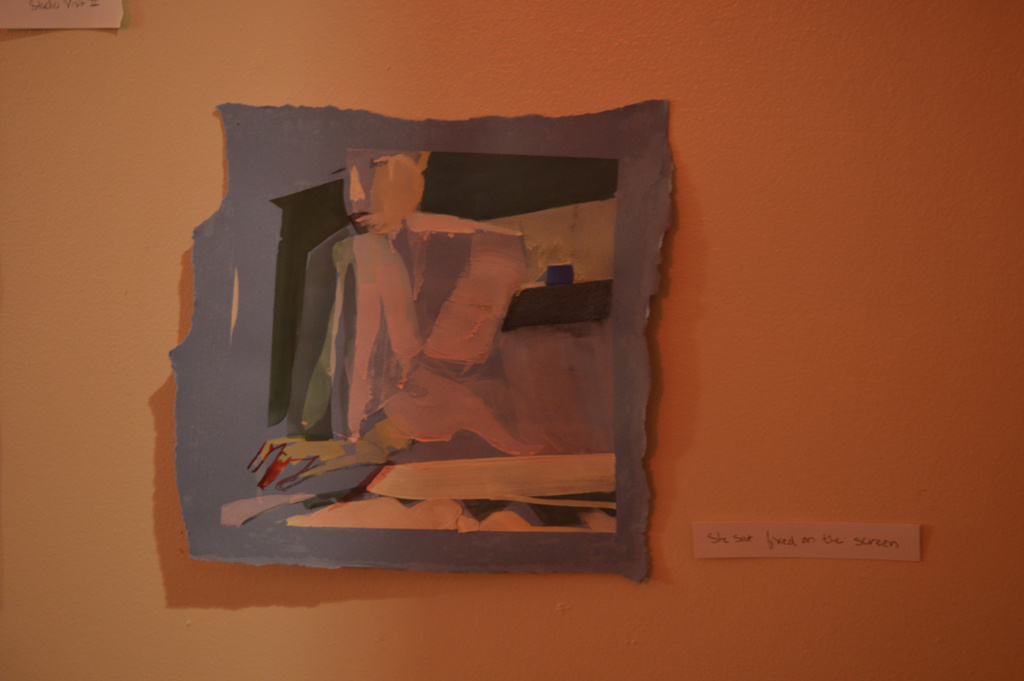 A variety of work by Jason Judy, Alissa Palmer, Jessica Tackes, and Haley Gray, all art students at Illinois State University, was up on December 10, 2016 throughout the night. Lots of friends stopped by to look around, and we ended the night off with some award-worthy karaoke. It was a snowy night, perfect for an art show, hanging out, and singing with good friends.
Jason Judy had 5 glass vases on display, and people used them for drinks during the night. He also had several photos up and a painting hung in the stairwell. Alissa Palmer had her studio visit works, paintings that she does in one sitting as people visit her in her studio, as well as one large canvas painting that hung from the ceiling in the middle of the living room. The rest of her paintings were mixed in with what was already up on the walls. Jessica Tackes had a charcoal piece on panel of two hands reaching upwards that set at the top of the stairs. Haley Gray had several combinations of small paintings of her mouth and eyes in different expressions and colors all over the apartment; on the fridge, the cabinets, the front door, and the bathroom mirror.
Samantha Comerford is the assistant curator of decorative arts at the Illinois State Museum. She recently graduated with an art history degree from Illinois State University where she helped to co-found the Bloomington-Normal Arts Collective (now Sight Specific), and ran extra\ordinary/space, an alternative art space, out of her apartment. She has had experience at the Frye Art Museum, James Harris Gallery, and MOHAI in Seattle as well as University Galleries and cometogetherspace in Bloomington-Normal.