The First Show at extra\ordinary/space
By Samantha Comerford
October 23, 2016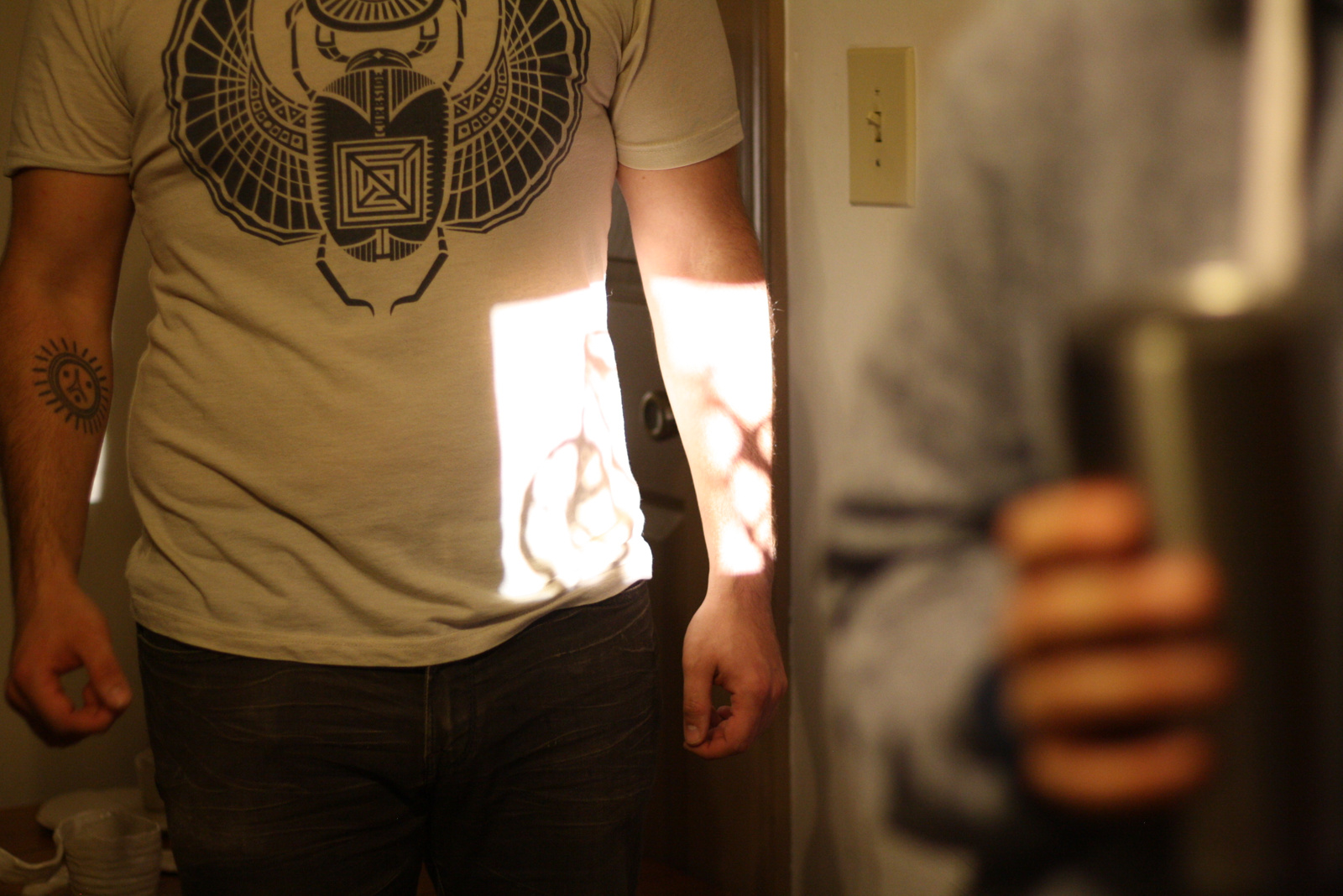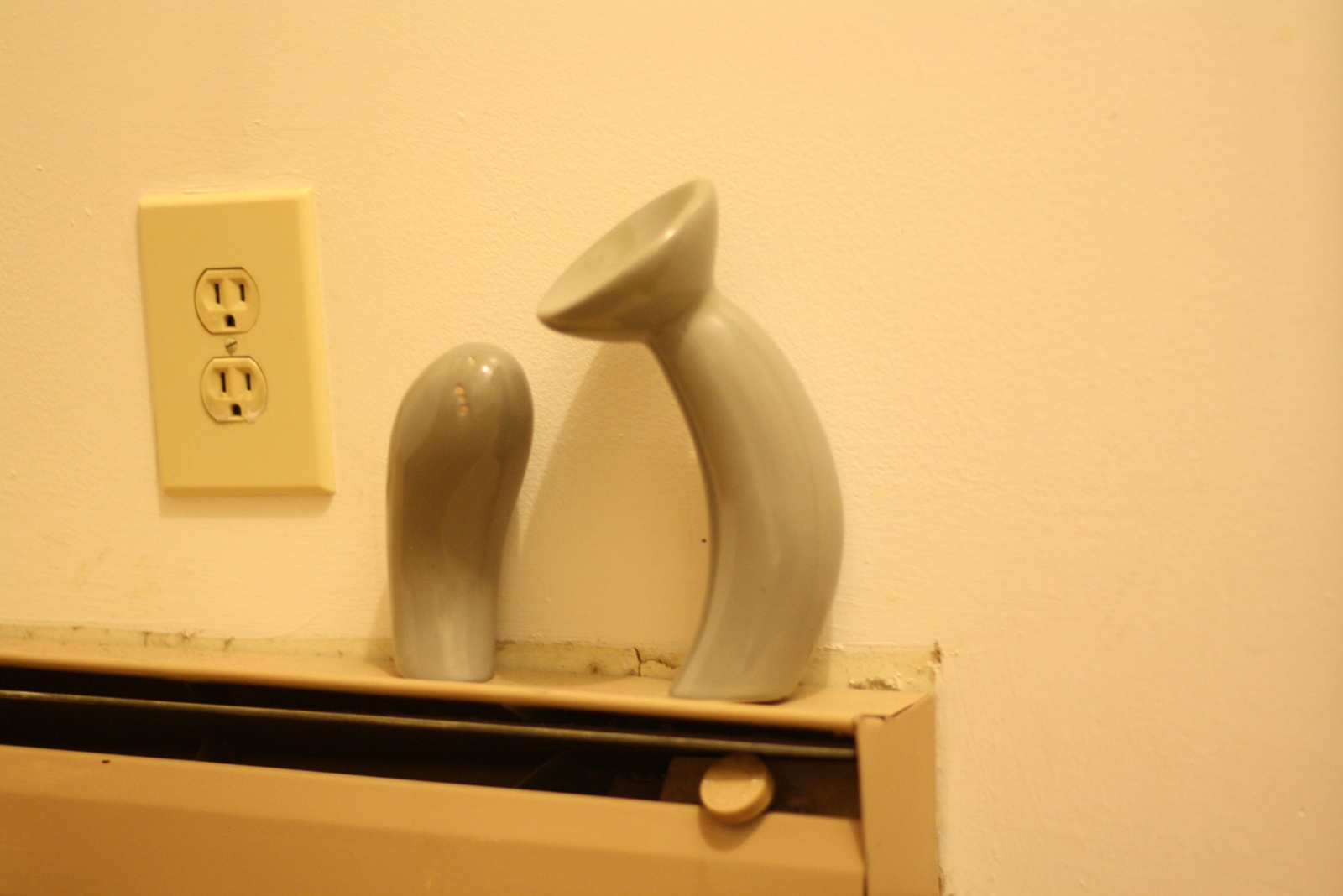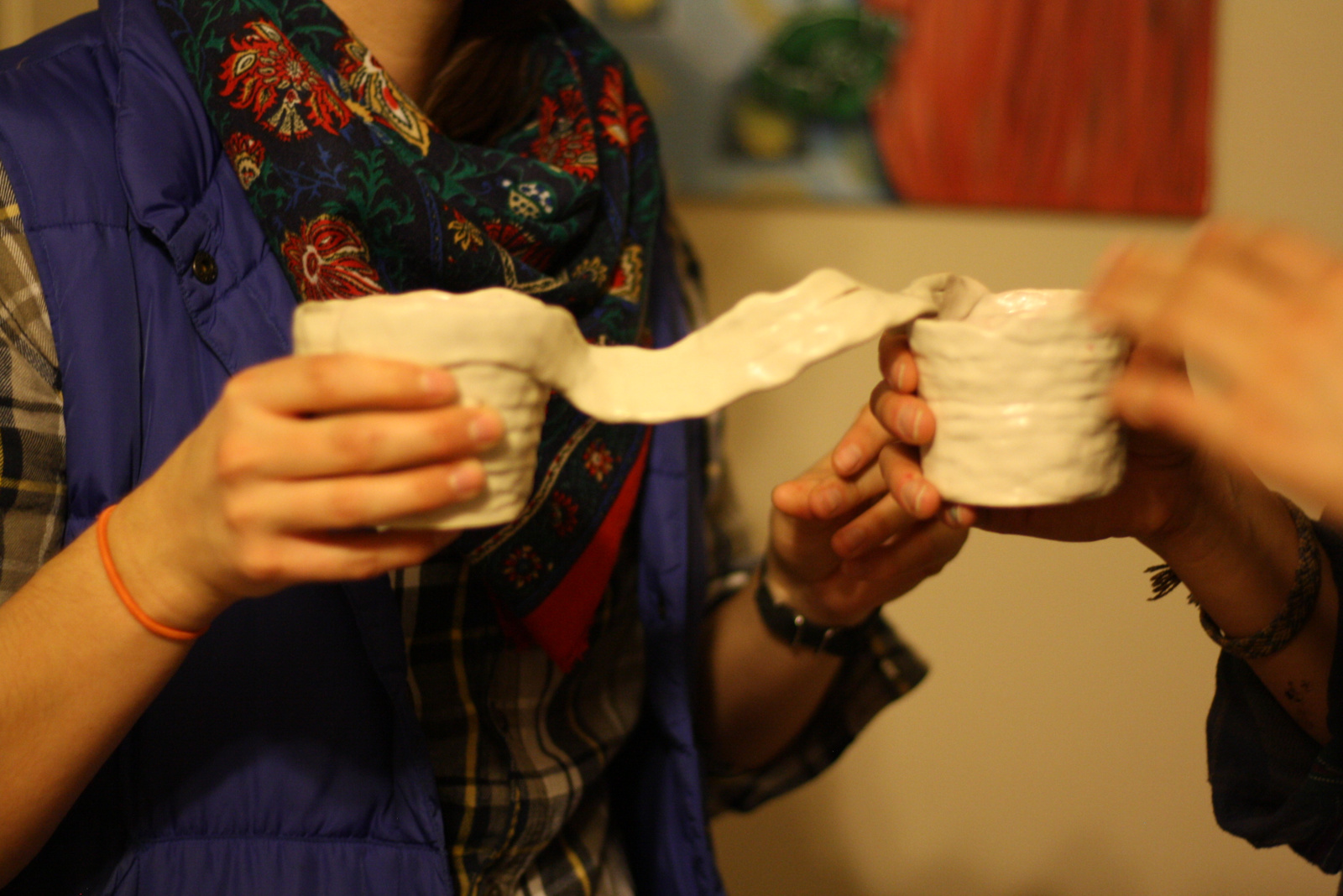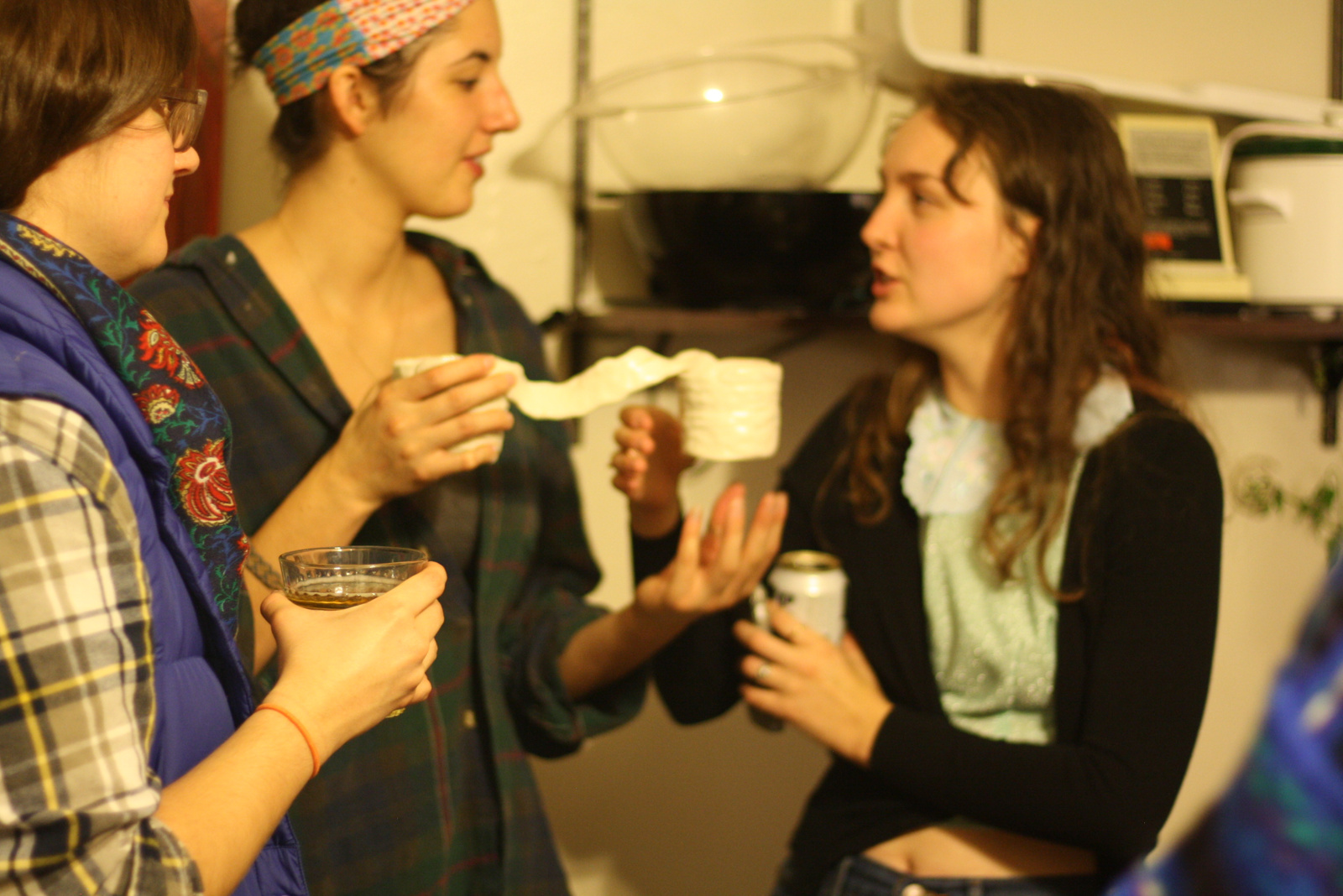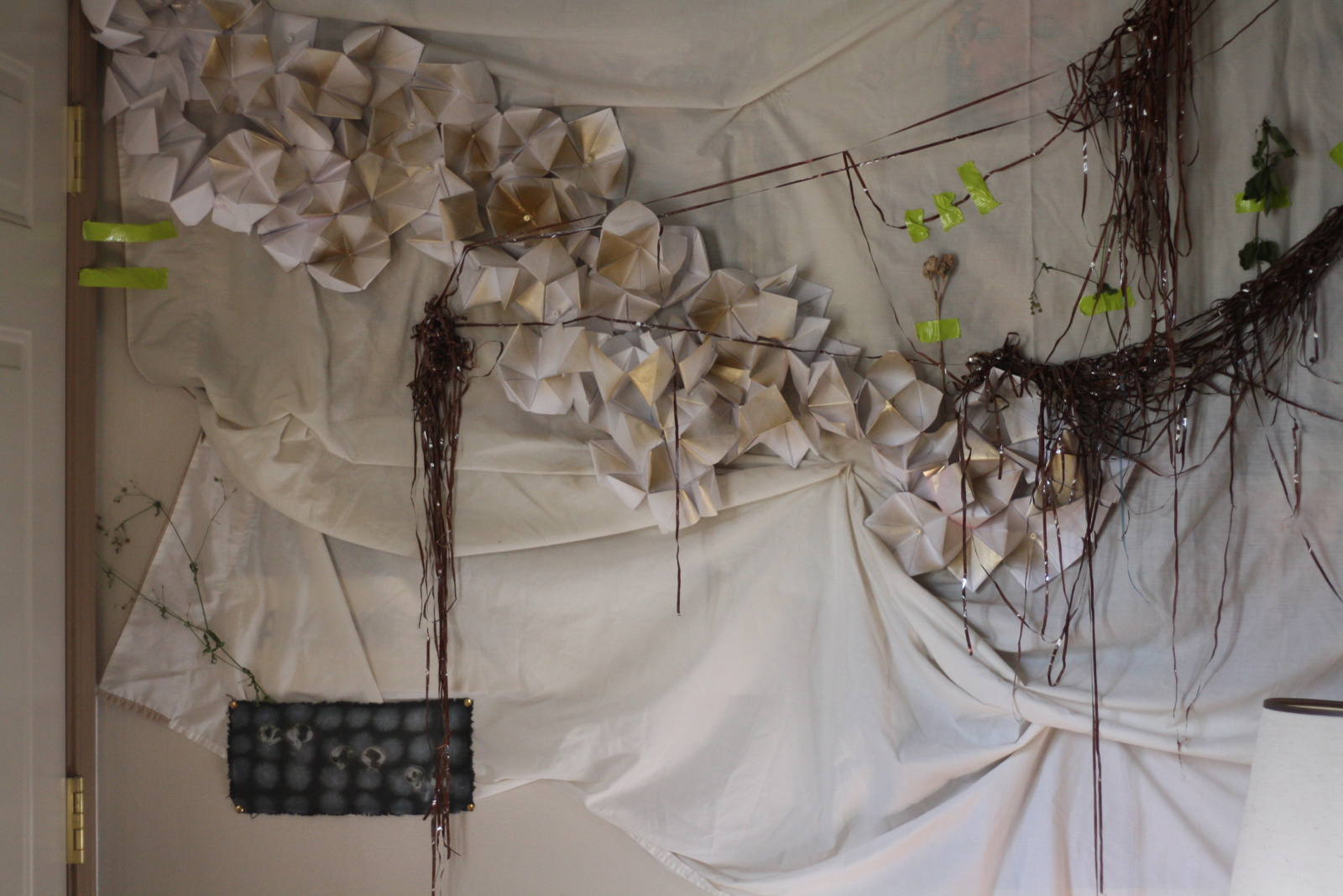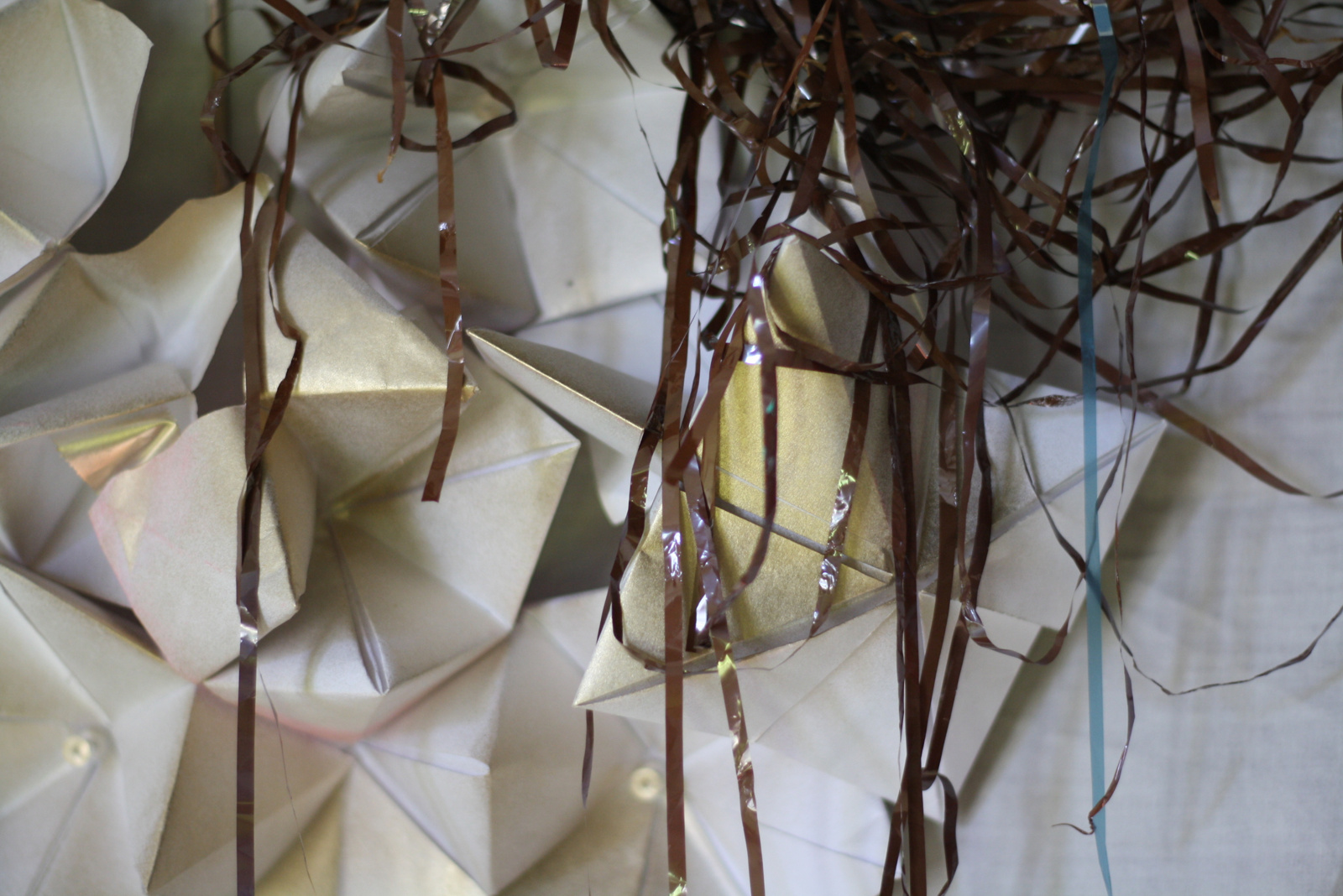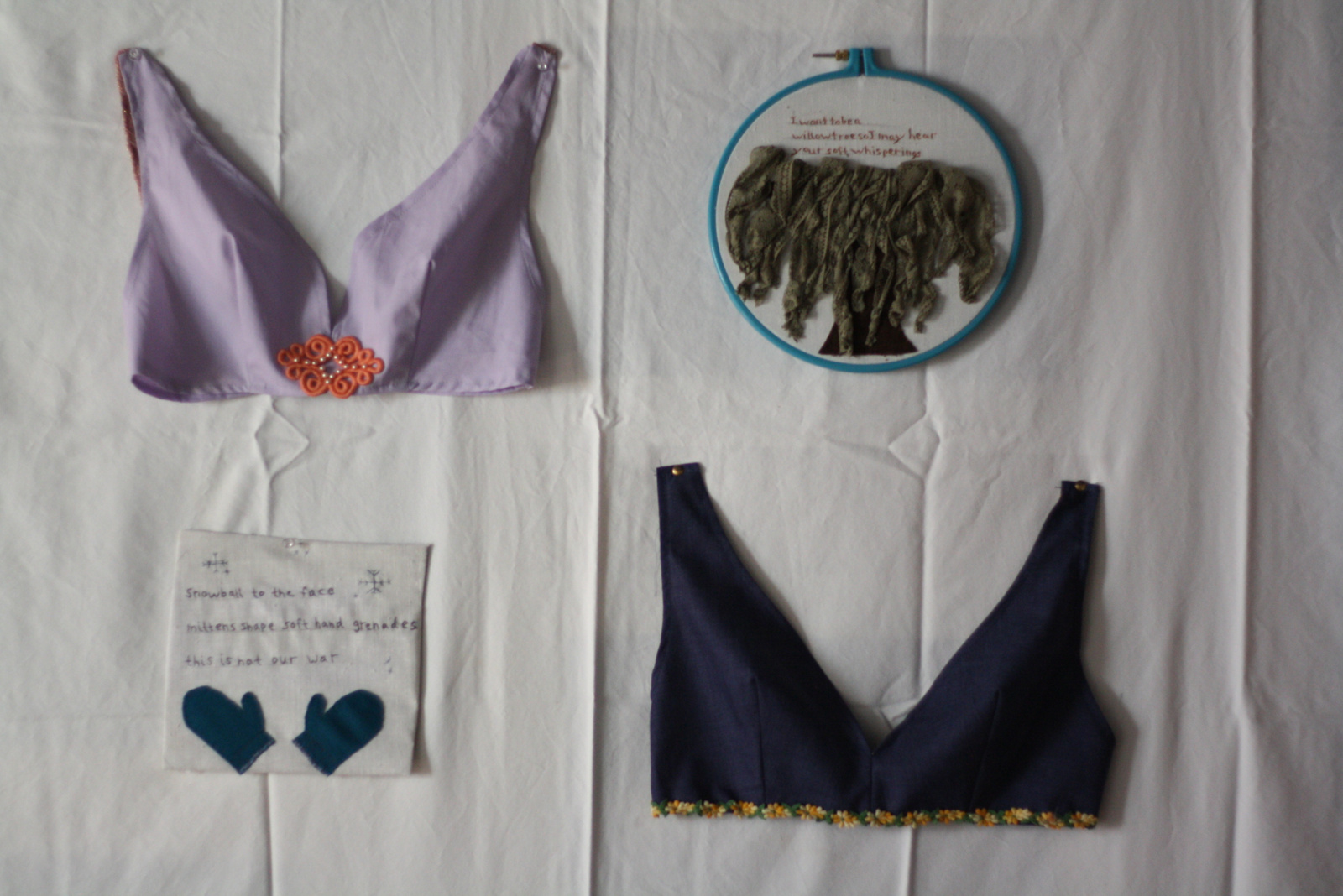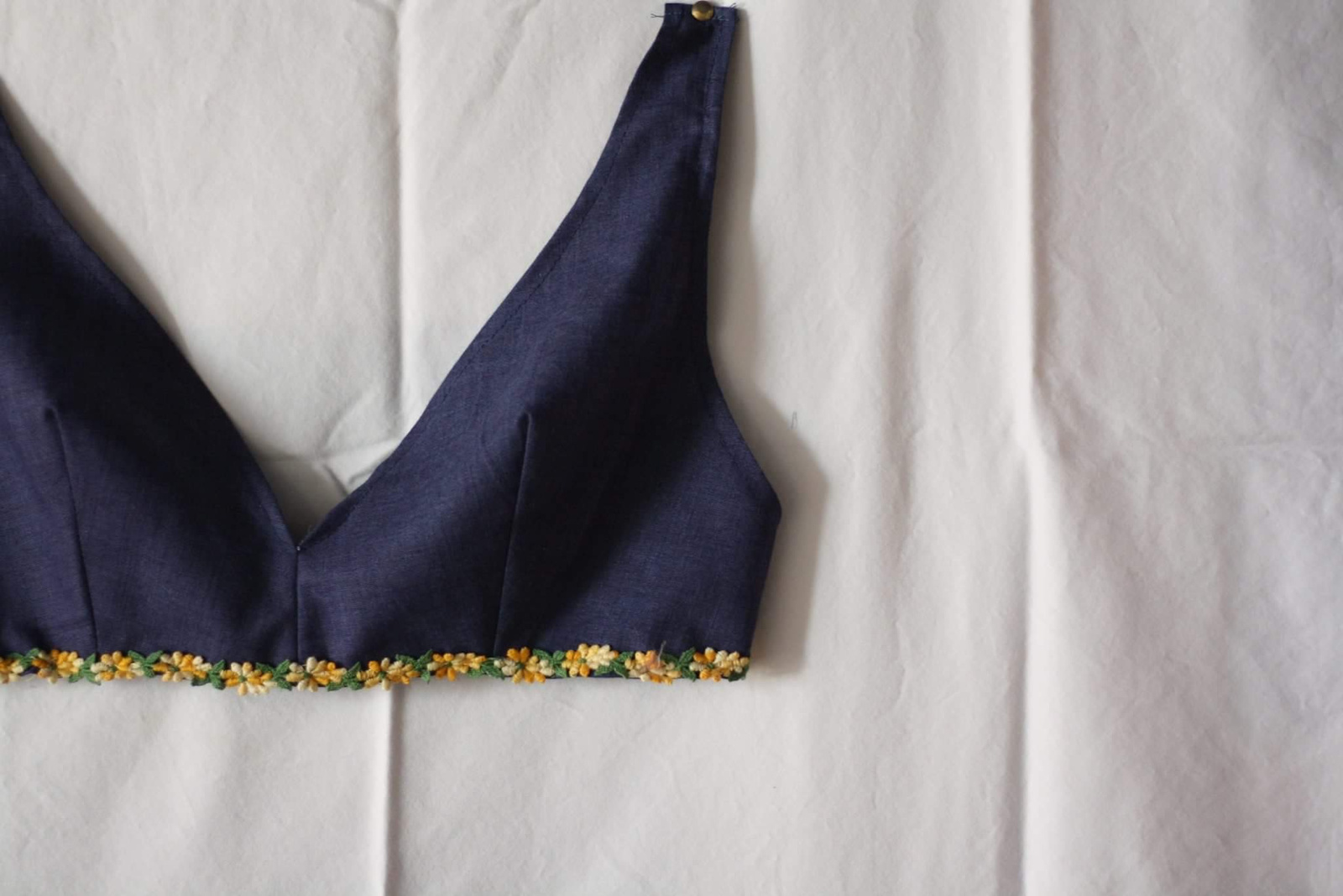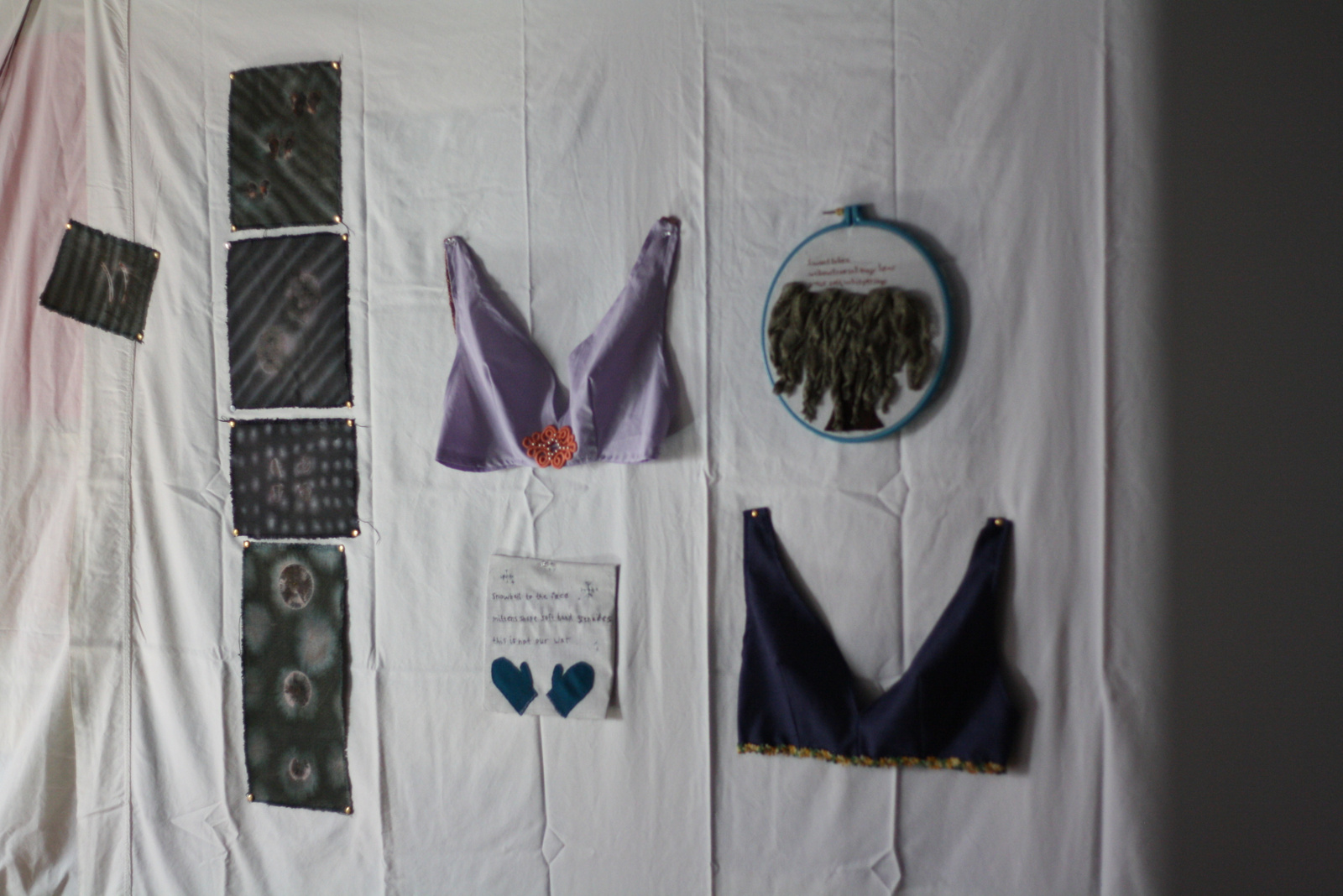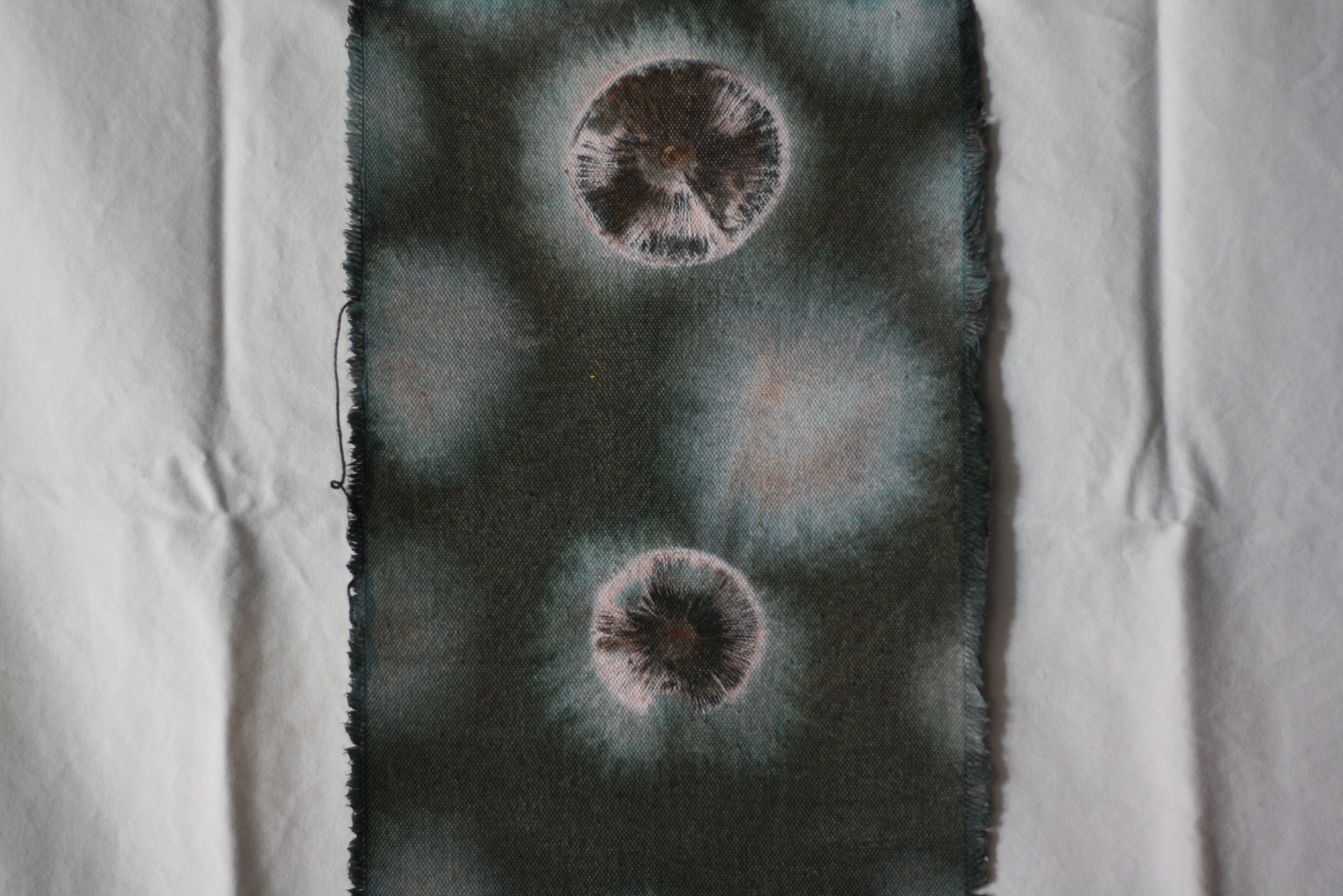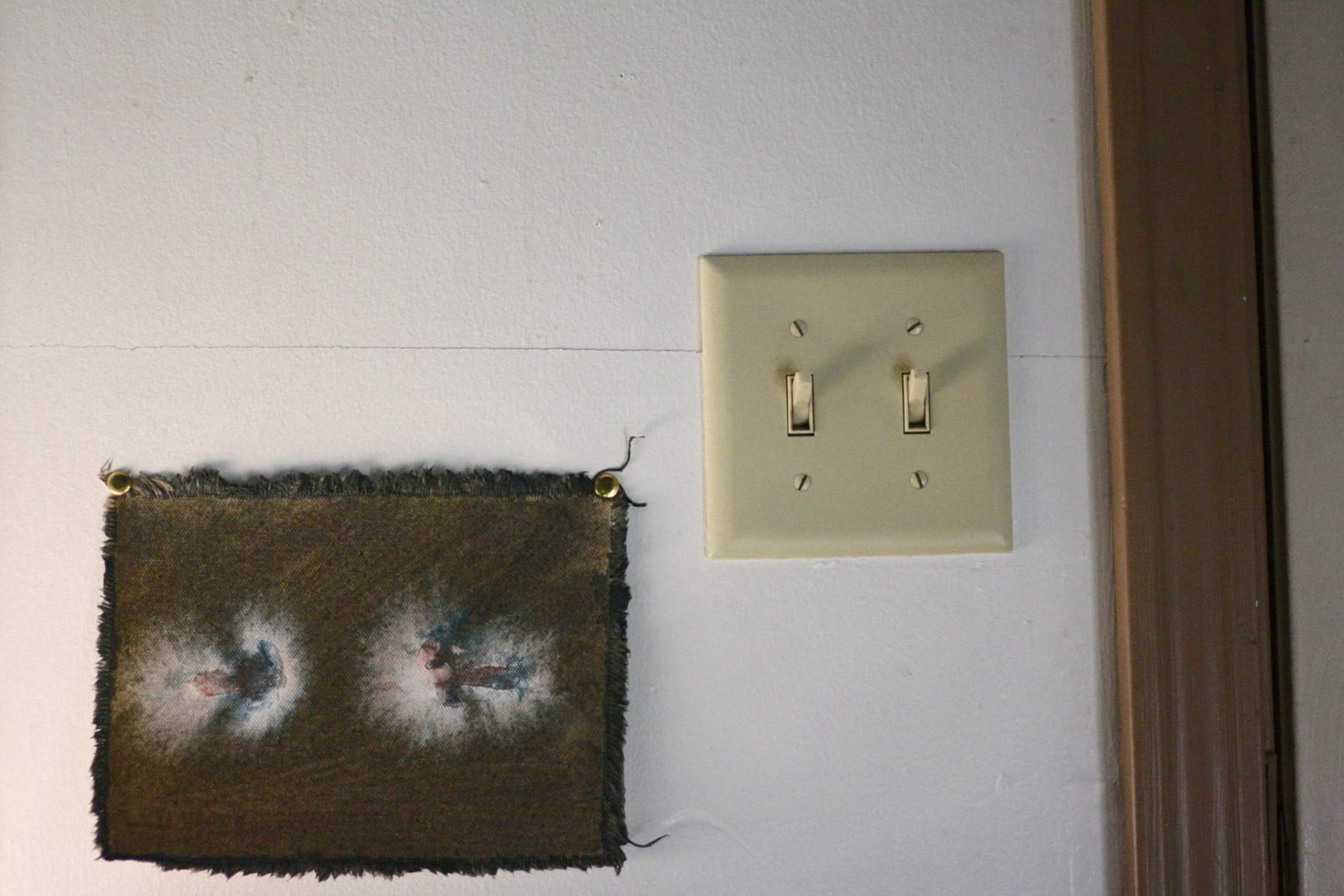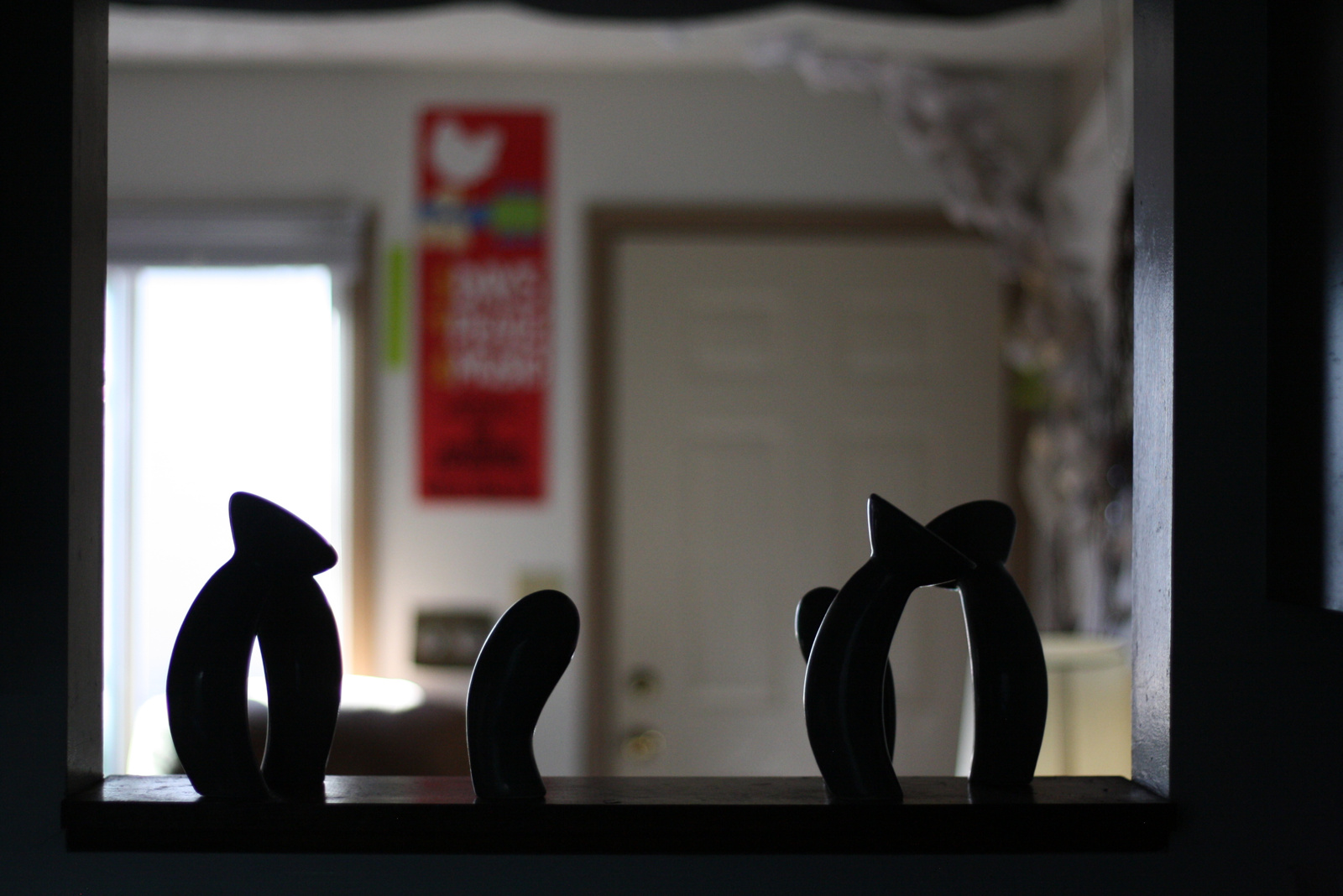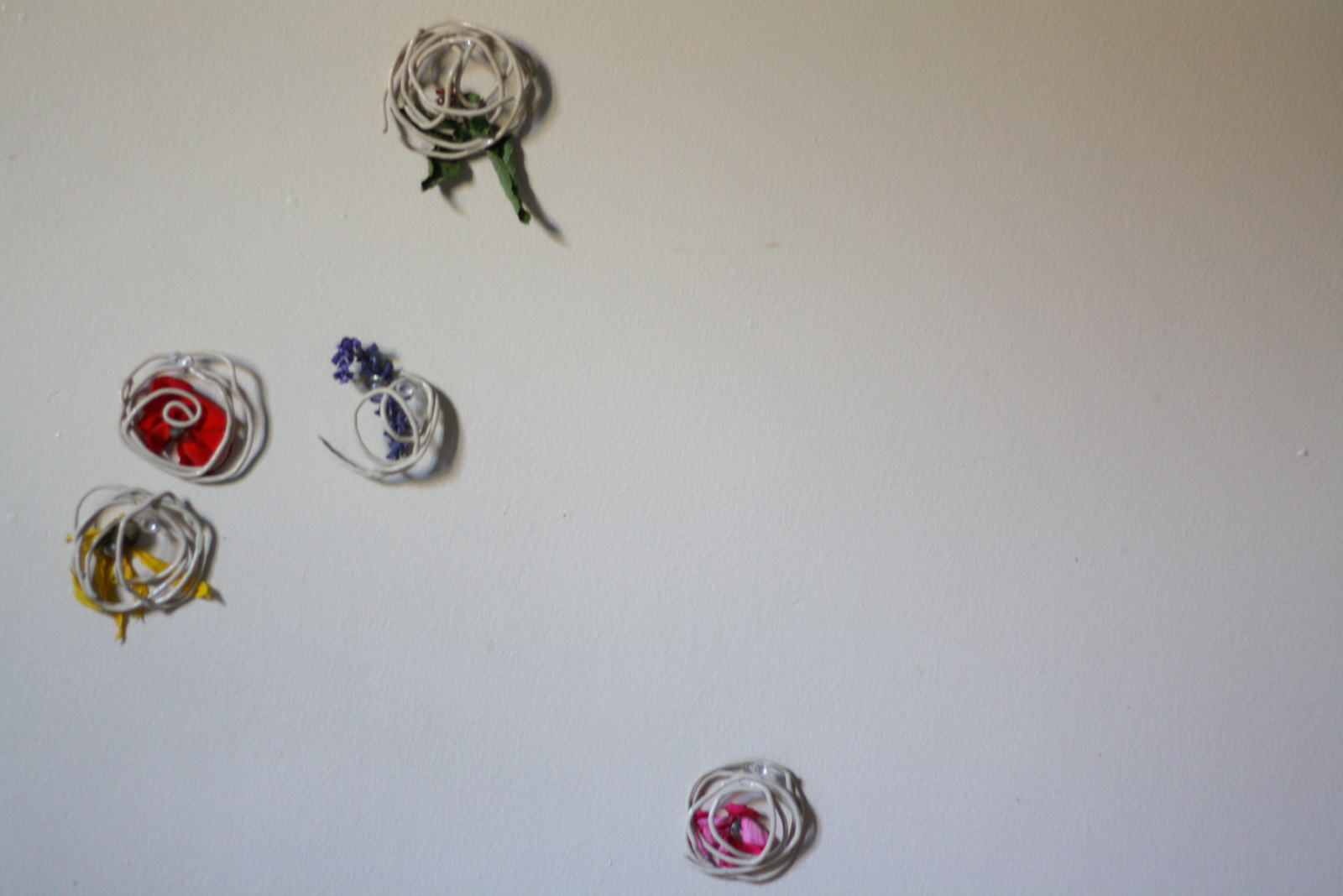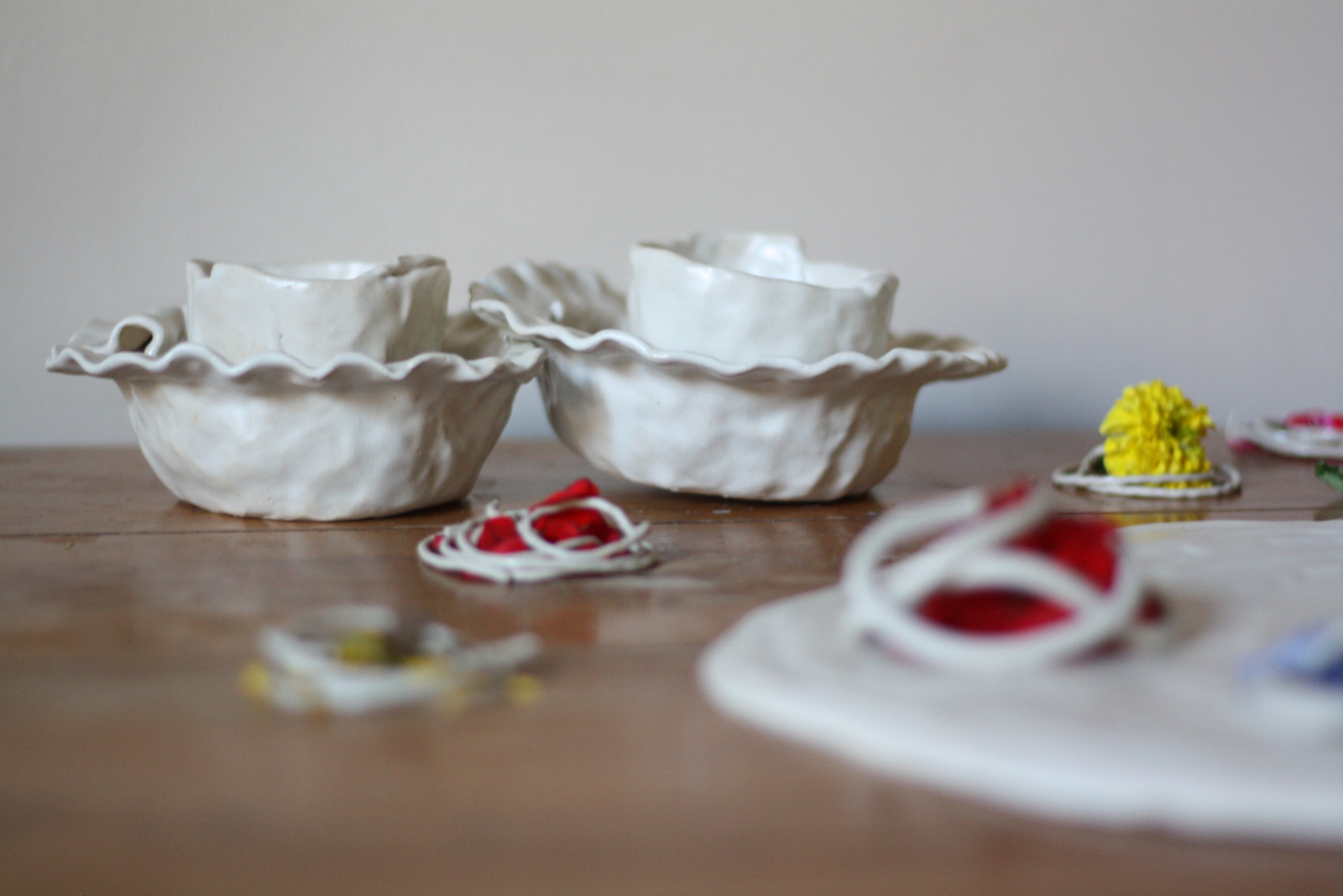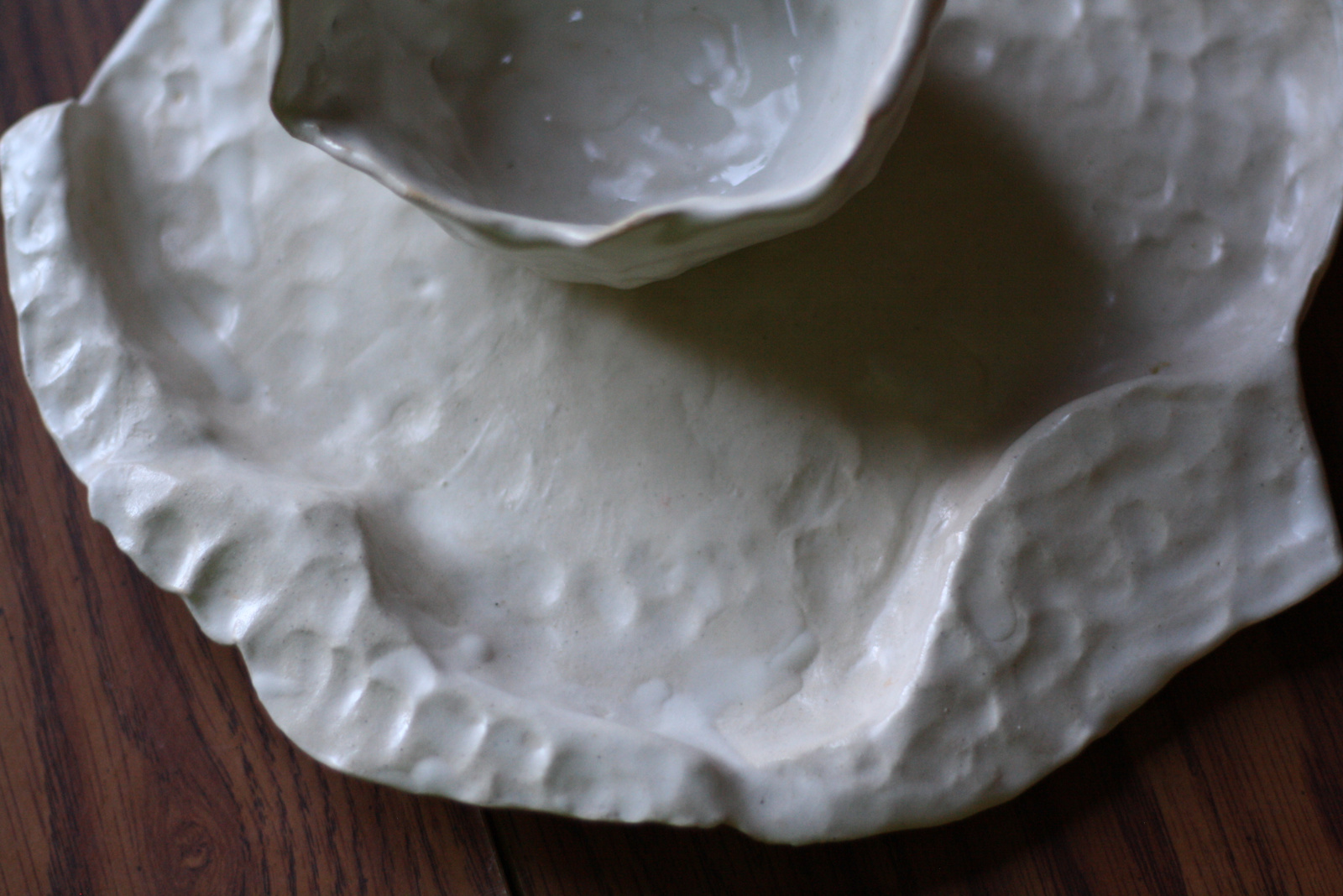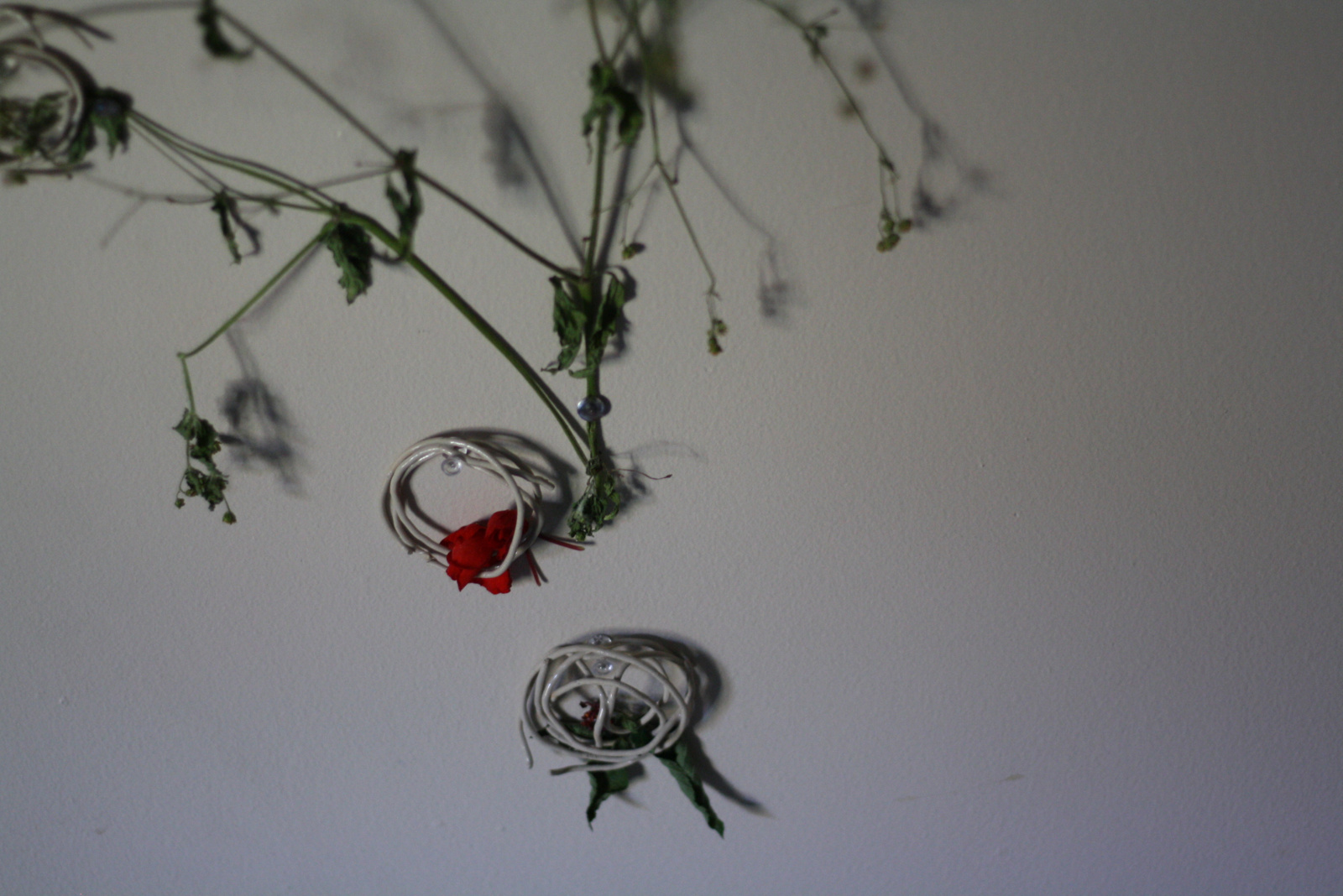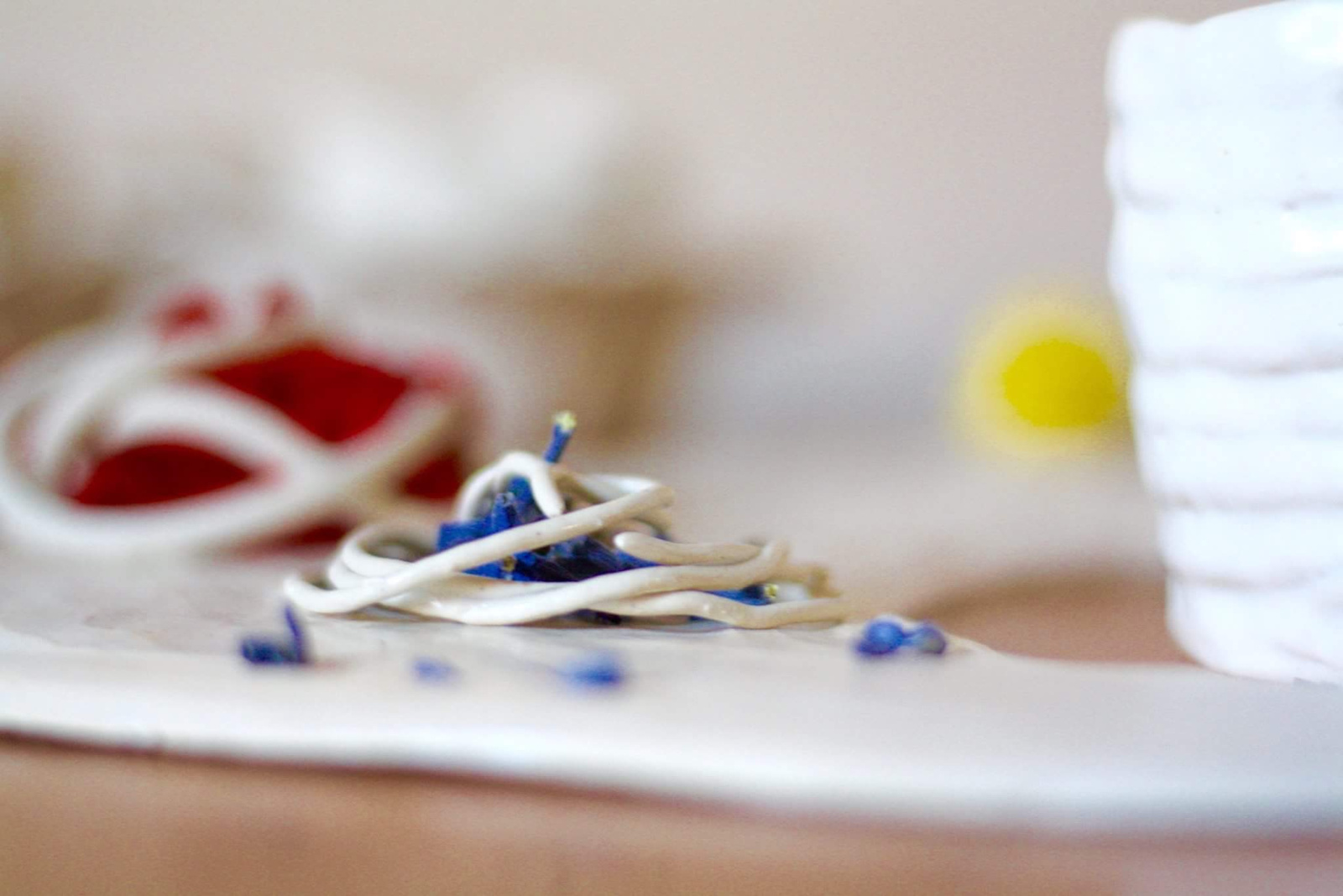 This was the first show held at extra\ordinary/space, an alternative apartment gallery in Normal, Illinois, run by Sam Comerford and Annie Martin. Four artists from Illinois State University had work in the show; Leah Kuhn, Kayla Scott, Whitney Johnson, and Jane Drews.
The show featured a variety of works from each artist in the kitchen and living room of the space. Leah Kuhn did an installation piece in the living room using a variety of media (folded paper, a tape spool, duct tape, spray paint, and a wig). She also displayed dining ware that was interactive that people used to eat and drink throughout the show. Kayla Scott had small, ceramic pieces in various areas around the apartment. She also installed ceramic coils with flowers that interacted with Leah's ceramic dining ware and a slide projector that ran through several slides with various famous works of art thoughout the night. Whitney Johnson installed prints made with mushrooms and acrylic paint both on the walls and the ceiling of the space. Whitney also made snacks with foraged and found mushrooms. Jane Drews made two bralettes that hung on the walls as well as two embroidery hoops that featured imagery and poetry.
Samantha Comerford is the assistant curator of decorative arts at the Illinois State Museum. She recently graduated with an art history degree from Illinois State University where she helped to co-found the Bloomington-Normal Arts Collective (now Sight Specific), and ran extra\ordinary/space, an alternative art space, out of her apartment. She has had experience at the Frye Art Museum, James Harris Gallery, and MOHAI in Seattle as well as University Galleries and cometogetherspace in Bloomington-Normal.